12 best cars of the 2019 Detroit Auto Show you missed, 6th one is wow
Detroit Auto Show hosted big debuts like the Ford Mustang Shelby GT500.
Detroit Auto Show marks the start of the auto show season. It is also known as The North American International Auto Show. This year the show was very successful and hosted big debuts like the Ford Mustang Shelby GT500, 2020 Ford Explorer, and the highly anticipated return of the Toyota Supra. Let us check 12 best cars debuted at 2019 North American International Auto Show.
Detroit Auto Show debuts were really impressive this year and a lot of cars launched there. Ford started introducing the new 2020 Mustang Shelby GT500.
12 best cars of the 2019 Detroit Auto Show
1. Lincoln Continental Coach Door Edition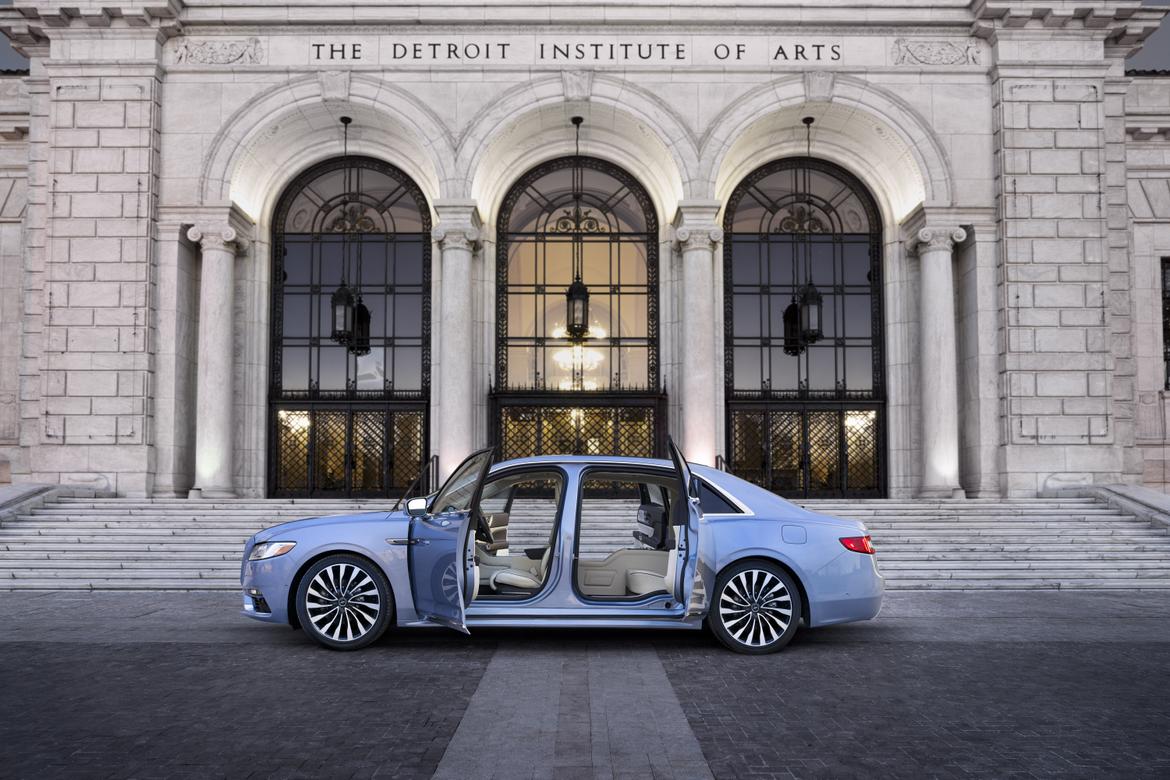 After a successful launch of Navigator, Lincoln is back. Continental is their flagship sedan and they launched Coach Door Edition of an already successful car. It automatically moves the brand upmarket thanks to the massive rear cabin created by stretching the wheelbase 6 inches.
2. Nissan IMs Concept
The Nissan IMs is a concept electric car. This elevated sports sedan will feature an under-floor-battery pack. Nissan estimates a range of 380 miles. The IMs can be driven either by a driver or as an autonomous vehicle.
3. 2020 Toyota Supra
If you are a sports-car fan then you'll surely love this car. Toyota claims that this car will reach 0 to 100kph in just 4.1 seconds. That's really quick! It features 335-horsepower turbocharged six-cylinder engine with an eight-speed automatic transmission. It will also have an active differential and adaptive suspension
Toyota has also packed this car with a lot of features such as dual-zone climate control, Alcantara upholstery and 6.5″ screen. Toyota has ensured that car has safety features like collision warning, lane-keeping assist, and automatic emergency braking.
4. 2020 Ford Explorer: Back to the Future
Ford recently debuted the 2020 Explorer. The car comes with 3-liter turbo charged powerful engine with the capacity to tow up to 5,600 pounds. Ford has completely redesigned the platform and car is also available with all-wheel drive.
Talking about the features, Ford Explorer will have the latest infotainment system which is Sync 3.  It will also boast features like 10.1″ touch-screen, Apple CarPlay, Android Auto, and Waze navigation. Ford has taken very smartly and "safe" decision by including automatic emergency braking, blind spot warning, rear cross traffic alert, and lane-keep assist.
5. Ford Shelby GT500
You will be surprised to know that 2020 Ford Mustang Shelby GT500 is the most powerful street-legal Ford has ever made! It will reach from 0 to 100kph in around 3 seconds. That is really impressive!
Ford GT500 will feature seven-speed dual-clutch transmission and one of the largest factory front brakes. The car will be powered by the 5.2-liter V8 engine built by hand.
6. 2020 Volkswagen Passat
New Passat will feature automatic emergency braking and pedestrian detection system. It will also come with Volkswagen's six-year warranty coverage. 2020 Passat will be powered by 174-horsepower, 2.0-liter turbocharged engine.
Detroit Auto Show 2019 Debuts
7. Infiniti QX Inspiration Concept
The Infiniti QX Inspiration Concept is an electric crossover with a lounge-like interior and a floor mounted battery pack. Do you know the story behind the interior of this car? Infiniti has designed interior using patterns and surfaces taken from Japanese heritage.
8. 2020 Lexus RC F and RC F Track Edition
Lexus showcased two high-performance sports cars at North American International Auto Show.  They launched 2020 Lexus RC F and RC F Track Edition. The updated cars are powered by 5-liter V8 engine producing 472 horsepower. Track edition also includes electronic launch control and carbon-ceramic brake rotors for minimal performance loss.
9. Subaru WRX STI S209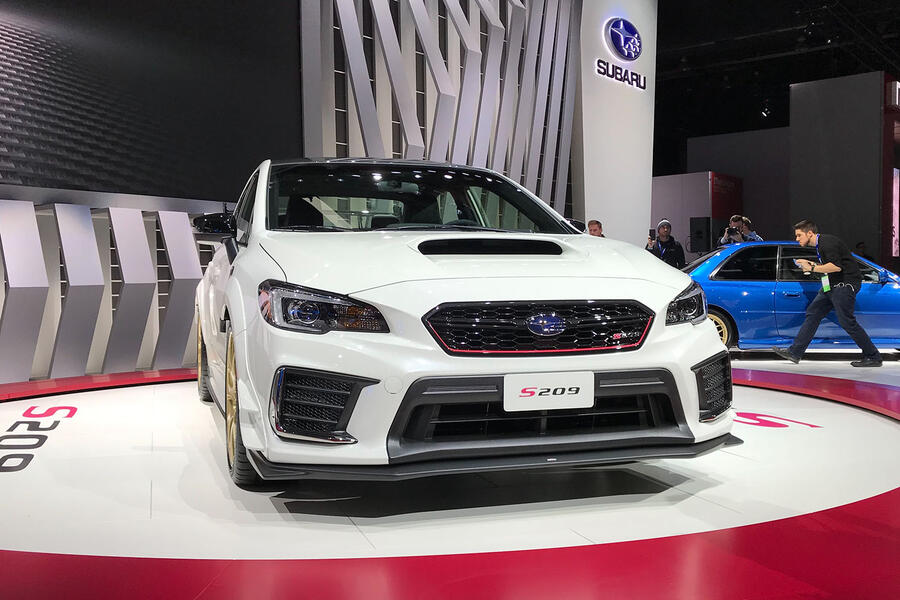 Subaru unveiled STI S209 at the Detroit Auto Show. The car is powered by 2.5-liter turbocharged four-cylinder engine having 341 horsepowers and only 200 cars will be sold in United States.
10. Kia Telluride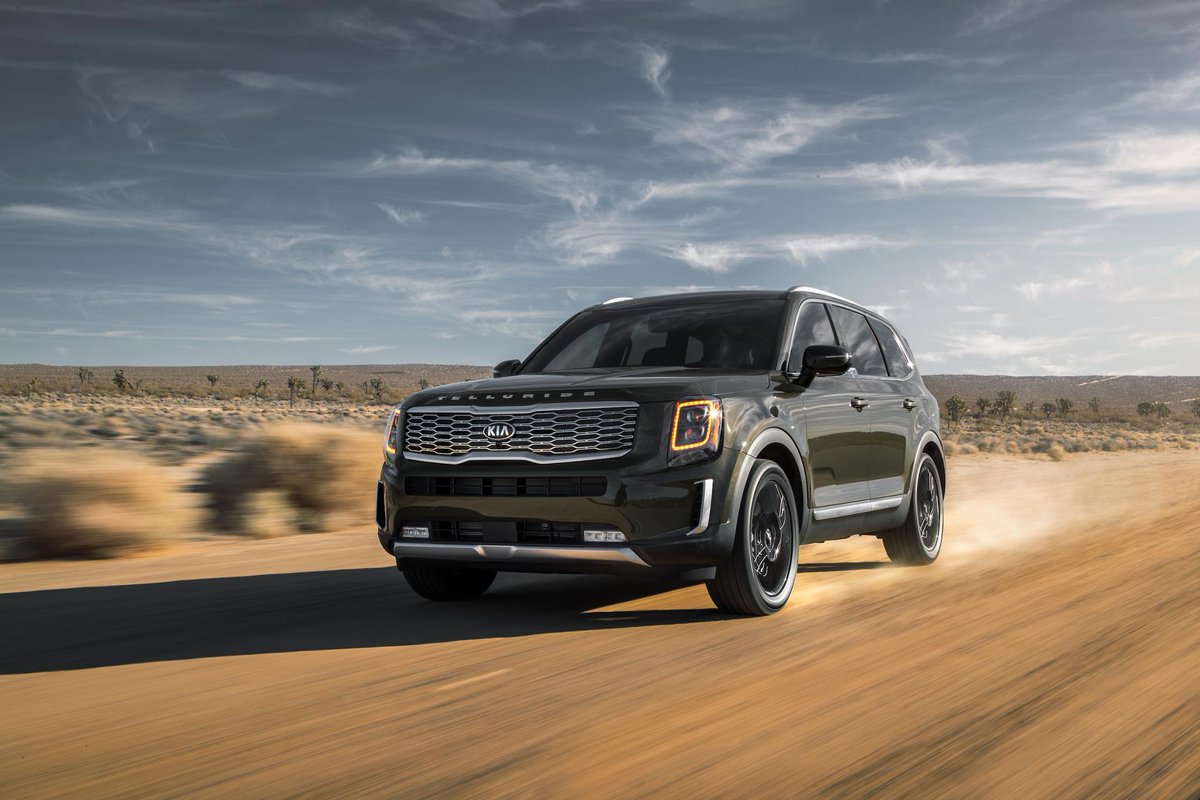 The latest offering from Kia, Telluride is powered by a 291-horsepower 3.8-liter V6 engine. With this car, Kia is also offering advanced electronic safety and driver assistance
The car will also feature 10.25″ touch-screen infotainment system and advanced blind spot monitoring system which will prevent you from moving into another vehicle's lane.
11. Lexus LC Convertible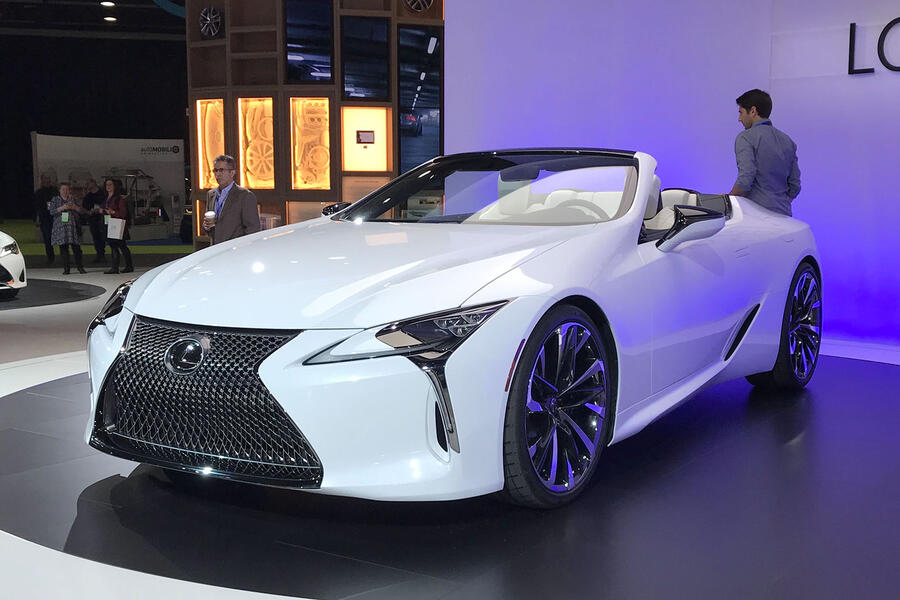 Lexus has not shared many details about their new LC Convertible as it is Concept car as of now. This car will be a two-seat roadster with large 22″ wheels. It features an expertly crafted white leather interior accented by subtle yellow stitching.
12. 2020 Cadillac XT6
Cadillac launched their latest luxury crossover SUV in the Detroit Auto Show. The all-new 2020 Cadillac XT6 comes with three rows of seats. The company will offer the car in two versions – Sport and Luxury. It will have safety features such as automatic emergency braking, blind spot monitoring, and lane-keep assist.
Which one did you like the most? Let us know!
If you are a car lover or looking to purchase a new car then You shouldn't miss these 10 hottest upcoming cars in 2019. Check out our curated list of upcoming cars in India in 2019.